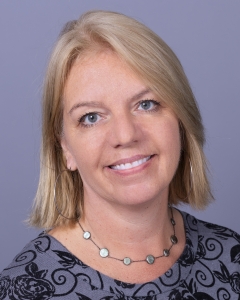 Chris is a Twin Cities real estate agent and property manager, a skilled communicator, a well-connected professional, an excellent "counselor," and her ultimate goal is to make the experience of buying or selling a home a positive one. Chris knows what it takes to successfully close a transaction and make it as seamless as possible for her clients.
Chris' exciting journey into real estate started in 2008 when she went to work as a property manager for an investor, who acquired houses, condos and duplexes around the Twin Cities. That's when her passion for real estate truly began.
It didn't take long before the entrepreneurial bug was biting and Chris launched her own property management company, Madison Management, in 2012. The company has flourished and now manages approximately 60 rental properties for owners and investors around the state.
Chris was licensed in 2012 and has been with TheMLSonline.com for eight years, working as a real estate agent with both buyers and sellers. She has met countless new people and forged many new relationships. She loves real estate and helping people realize the American dream of owning a home. She sees her clients' excitement when they find that "right" home. Chris has always had a passion for looking at floor plans, figuring out what the market bears and what a house is worth, and determining how an owner can make improvements and increase equity.
While her property management business takes her from Forest Lake to Eagan to Mankato, Chris specializes in the West and Southwest suburban metro in the home buying and selling arena. She knows these neighborhoods intimately. Chris prides herself on knowledge of the local market, customer service and communication, and she uses the most sophisticated systems available.
Chris is someone her clients can trust to put their needs first. She's happy to answer any questions they may have and communicates through email, text and phone. She will keep clients updated through the entire transaction process. She possesses the knowledge, experience and dedication necessary to bring a home sale transaction to a successful close. This could mean texting at 11 p.m. to try and get a hold of a lender. Some might describe Chris as a workaholic, but to her it's simply a lifestyle.
Chris graduated from the University of Minnesota with a Bachelor's of Science degree in Economics and a minor in Statistics. She worked in the banking industry before venturing out into real estate. She's a mother to three amazing children (daughters, who are 25 and 20 and a son who is 22). Her outside interests include traveling, book clubs and spending time with family and friends.
If you or anyone you know has a real estate-related need, please feel free to contact Chris. Her ultimate goal is to provide her clients the smoothest and most enjoyable home buying or selling experience possible in the Twin Cities.
Market Update
Home buying activity is picking up, which is great news for sellers who have been sitting on the sidelines. I'm also happy to report that home prices are making a significant comeback and that interest rates continue to hold at historic lows, fueling much of the current buyer activity. Our hope is that mortgage rates remain low and positive market momentum will be a part of the future.